Skip to Content
Screen Enclosures of  St. Augustine and Palm Coast, FL
Custom screened enclosures look great and allow you to experience the elements without experiencing bugs and dirt. We're experts at installing screen doors and windows, as well as screened-in porches, gardens, pools, lanais, and more.
We want to make sure that your screen enclosures last. Florida is known for its stormy weather, but our enclosures will benefit from thoughtful structural supports, including hurricane anchor cables, wind bracing, base bolts, and more. All of these reinforcements are made from high-quality materials.
With Quality 1st Aluminum, your screen enclosures will also benefit from our improvement and maintenance services. We can pour concrete to extend your existing patio or just a footer if needed. On a regular basis, we can install new bug sweeps, new screen enclosures, new base bolts and screws, and new hardware for screen doors. We'll also clean and maintain your existing hardware, and we can even add fun additions such as pet doors!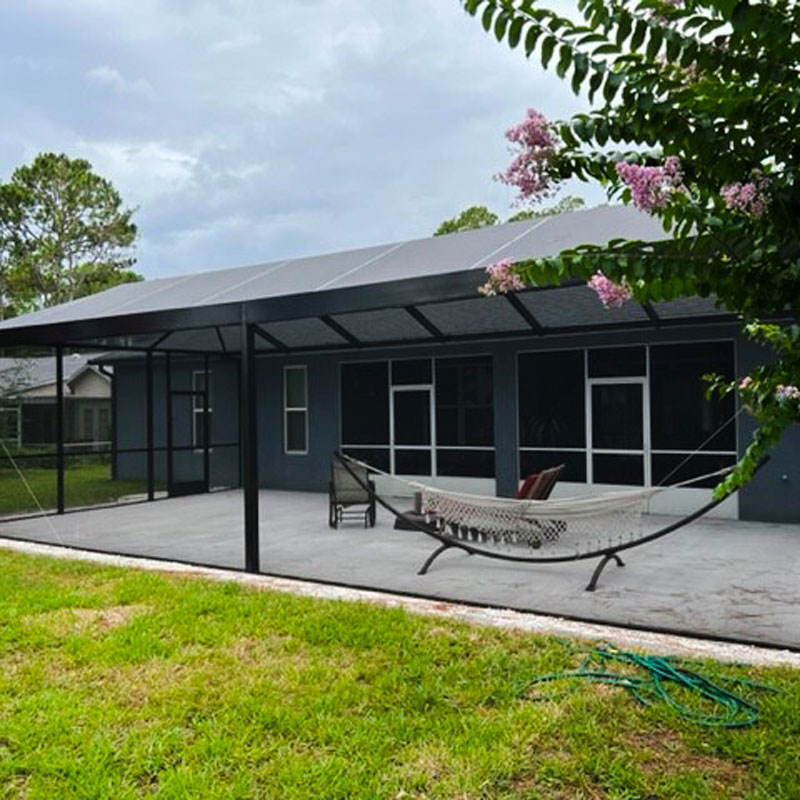 Helpful Tips
8/14 screen is most commonly used
20/20 screen is great to keep out small bugs & pine needles
Florida Glass is great for privacy but also minimizes rain entering on side walls
We offer clear view options minimizing wall beams to enhance your view
Screen Enclosures Gallery
We Feature Only the Highest Quality Fiberglass Screening
Phiferglass Standard Screen 18/14
The traditional choice for patio and pool enclosures. This is the standard type of screen.
No-See-Ums Screening 20/20
This is a finer mesh to help keep out small bugs and is also commonly used to keep pine needles from sticking through the enclosure.
Florida Glass Screen 18/14
Vinyl-laminated 18x14 fiberglass mesh. Glass Shield can be installed in the lower enclosure panels to keep dirt and debris out of pool enclosures or as a privacy screen in vertical (wall) applications.
Hear What Our Customers Have to Say
We have had our enclosure done by this company at two different properties we have owned and they are great! Chad is great to work with and really knows what he is doing! Paula makes the process as easy as possible with her skills with the administrative side and permitting. Chad listens to what your ideas are and he offers the solution for your vision. They really care about their customer and the enclosures are awesome! Just like the company name - Quality 1st- their product and work ethic is Quality and we would never call anyone else with our screen enclosure needs!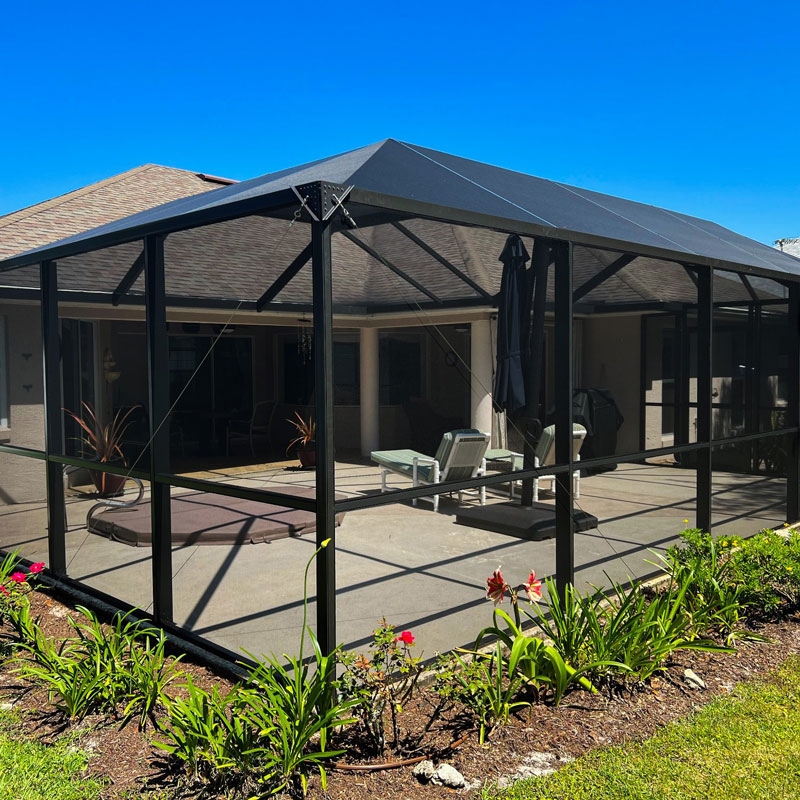 Why Choose Us?
Customer Service is what we do best
We pay attention to details
We work with pool builders
We provide Hurricane Season inspections
Call Today for a Free Estimate!